Ducted aircon Brisbane
Keep your entire home or business comfortable year-round with a sleek, efficient, and effective ducted air conditioning system.
Discreet air-conditioned comfort at the touch of a button
Consistent cool air in summer and warm air in winter
Convenient and easily controlled from a single panel
Sleek, unobtrusive air vents maintain your home and office aesthetic
Ducted aircon provides the ultimate all-in-one climate control solutions for a variety of building types and sizes.
Like the name suggests, ducted air conditioners use a series of ducts connected to the indoor unit of the system.
A single powerful unit delivers air throughout your home or business. Ductwork runs from the indoor unit throughout your ceiling and transports cool air to as many rooms as you need, keeping you refreshed and comfortable, all year round!
The best ducted air conditioning brands in the business
There are many things that make us the best choice for your upcoming ducted air conditioning installation. Our experience, our ability to tailor your system to your property and our focus on system design.
And of course, who could forget about our catalogue of trustworthy, reputable brands?
Our goal is twofold:
To ensure that you're comfortable, and;
To ensure that your air conditioning goes the distance
While good workmanship is crucial, it's also important that your system comes from a reputable and trustworthy manufacturer.
To ensure that you enjoy both of these things, we only choose air conditioning brands that we know will tick both of these boxes.
Mitsubishi Electric ducted
In our experience, Mitsubishi Electric manufactures some of the most advanced, efficient, and high-quality air conditioning systems on the market.
As Diamond Dealers and 10-time winners of the Mitsubishi Electric Dealer of the Year Award for SE Queensland, we're the team to call if you want to add a Mitsubishi Electric air conditioner to your home.
With a flexible range of systems, ducted air conditioning from Mitsubishi Electric is the smart choice for Brisbane homes.
Daikin ducted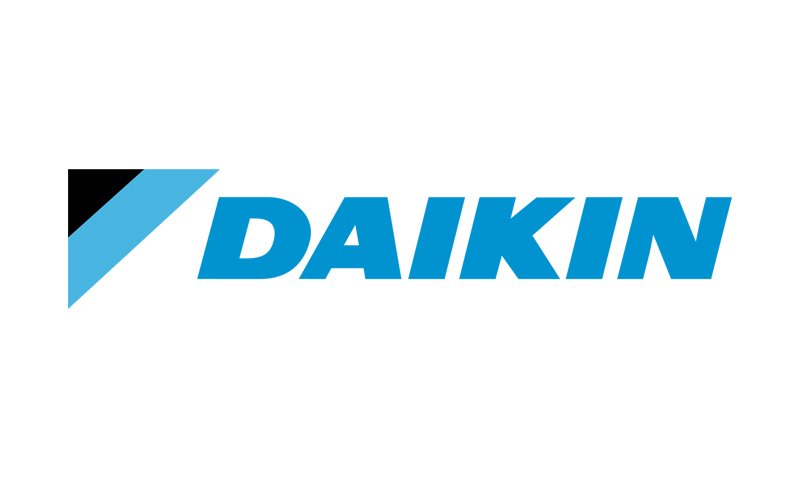 With its reputation for energy-efficiency and innovative designs, Daikin has made a name for itself as one of the most reputable air conditioning brands in Australia.
Of particular quality? Daikin's ducted air conditioning systems.
With a range of ducted options available ranging from home ducted systems to commercial air conditioning systems designed for large businesses, there's a Daikin ducted system for you.
Ducted air conditioning service Brisbane
At Tri-Tech, we believe that every home and business should enjoy the power and comfort of ducted air conditioning.
We're strong believers in the idea that your comfort is paramount – and to help you maintain that comfort, we provide a range of fantastic specials throughout the year to make ducted air conditioning installation easier and more affordable than ever!
Zero-interest ducted aircon
Seasonal specials
Throughout the year, Tri-Tech offers a range of seasonal specials to bring down the price of ducted air conditioning.
Interested? We suggest keeping up with our blog for announcements!
Why choose a ducted air conditioning system in Brisbane?
Modern ducted systems run practically silently, ensuring peace and quiet. And since ducts sit hidden in the ceiling or floor, the visual impact is minimal – not to mention, it simply looks better!

Total control
Ducted air conditioning can be controlled from multiple thermostats, giving you complete control over the temperature in your home or business.
Some systems even allow you to control the temperature of individual rooms!
It's all about consistency
Ever gotten comfortable in one nice, cool room, only to walk to the next room over and been hit with a blast of warm air?
Luckily, ducted air conditioners eliminate this problem, ensuring uniformity and consistent comfort throughout your house or business – no more annoying hot spots!

Discreet operation
Comfort is about more than just temperature. Sound level and appearance come into the equation as well!
Ducted heating and cooling is one of the most noise efficient types of systems, as equipment is placed either inside the roof space, under the floor, or outside, reducing noise pollution.

Sleek ducts maintain your property's aesthetics
One of ducted air conditioning's biggest appeals is its discreet appearance. Sleek, unobtrusive grills in either the wall or ceiling give you a cleaner and neater look compared to wall-mounted split systems.
If minimalistic is your style, ducted air conditioners are the way to go!

Ducted heating and cooling offers great energy efficiency
Clever zoning further reduces energy consumption by allowing you to only cool the rooms that need it. For example, you can shut off ducts in the bedrooms and keep only the living room cool during the day.
And that's on top of the inherent efficiency that ducted air conditioning offers when it comes to cooling larger spaces!

Customised solutions
No two homes, offices, or buildings are the same – that's why it's critical you choose a team who can design a ducted system to suit your building's unique features and requirements!
We here at Tri-Tech provide more than just installation services – we specialise in supplying and installing individualised ducted cooling solutions that account for cooling needs, roof space and more.
The benefits of ducted air conditioning: zoning your business with ducted cooling
The challenge of installing air conditioning systems for commercial properties is creating an environment that works for everyone. For example:
The factory floor has different temperature requirements than your office space
The kitchen requires stronger cooling than the restaurant floor

Server rooms need lower temperatures to protect sensitive computer equipment
Ducted systems are perfect for businesses that need to cool multiple rooms.
Modern ducted cooling systems allow you to "zone" areas of your business, opening and closing individual air conditioning ducts to control the temperature in different rooms.
As a result, you'll easily be able to regulate the temperature of individual rooms from a central location.
Zoning also helps control energy usage – you can shut down or minimise operations in spaces that don't require cooling, resulting in lower energy consumption and reduced bills.
Combined with effective system design, the Tri-Tech team can ensure every part of your business is comfortable, regardless of its purpose or requirements.
Ducted air conditioning installation Brisbane
At Tri-Tech, our focus is on ensuring your comfort. That's why we're so proud of our ducted aircon installation process!
We're firm believers in the idea that no two properties are alike.
Your house is different from others', and your business has unique requirements – as such, each system needs to be designed and configured to meet these demands.
We evaluate the property to determine the area that needs to be cooled, how powerful your ducted aircon will have to be, and other variables such as insulation and windows
Discussion of your cooling needs
We uncover your cooling needs, and whether certain rooms need more cooling than others.
Our team will design your duct network depending on how much ceiling and roof space you have.
Our team is fully-licensed and has more than 30 years of experience under our belts – you can trust us to carry out your installation quickly, safely and with minimal drama.
Supplying and installing ducted air conditioners in the home is understandably a little less complex than equivalent commercial jobs – however, it still requires an expert installation process, met with precision, skill, and care.
As they say, your home is your palace. And when it comes to your palace, you want to ensure it gets only the best.
That's why it's crucial that you choose a professional installation service who will ensure that your system is reliable and which operates as much as you need it to, and no more.
Commercial ducted systems
Think of commercial ducted heating and cooling as an investment rather than an expense. In addition to delivering powerful heating and cooling solutions, well-engineered commercial ducted systems can also reduce absenteeism and improve focus!
Tri-Tech selects ducted systems that are highly efficient, powerful, reliable and which also filter and purify the air in your workplace. The result? A more comfortable workplace for your valued team.
More than just installation – call Tri-Tech for ducted aircon service and repairs
Your ducted air conditioning system may suffer from wear-and-tear or mechanical faults during its life. Who should you call to fix these issues when they occur?
Tri-Tech, naturally!
In addition to supplying and installing ducted aircon systems, Tri-Tech's mobile tech team are also experienced in maintaining and fixing ducted air conditioning systems.
We're official warranty agents for Mitsubishi Electric, Daikin and ActronAir systems.
Furthermore, we also possess extensive experience working with many niche systems including AirSmart's innovative small ducted cooling.
And for our commercial clients? We also offer ongoing service contracts.
We'll inspect your ducted aircon system from top to bottom, following a checklist and performing in-depth inspections tests. Should we uncover any issues with your system, we can quote or carry out on-the-spot repairs depending on your contract.
All of your assets and service-related details will be recorded using Simpro, a web-based app. You'll be able to check our work wherever you are.
Discover more about the power and benefits of ducted heating and cooling
If you're interested to learn more about designing and installing a ducted air conditioning system in your home, office, or any other commercial property, give the expert Tri-Tech team a call! Call us today on (07) 3394 0222.
Alternatively, you can request a FREE quote.