Air conditioning Brisbane
Feeling hot? Don't sweat it – Tri-Tech it! Call Brisbane's leading air conditioning team for all things cooling.
Here at Tri-Tech, we believe that no home or business is complete without air conditioning – especially in Brisbane's warm and humid climate!
For the last 30 years, we've been helping homeowners and businesses all over the city stay comfortable throughout the Brisbane summer with tailored air conditioning solutions, customised to match their property and cooling needs.
No matter where you live in our great city, if you need air conditioning in Brisbane, there's only one team to call!
Air conditioning installation
Inject your home, office, or workplace with cool, comfortable, and clean air!
Before installation, we carefully design the optimum air conditioning solution for your needs, budget, and space.
This allows us to achieve our goal of delivering an efficient system that keeps you and your family, employees, or guests comfortable.
Air conditioning service and repair
In addition to air conditioning installation in Brisbane, we also offer after-sales support and repair for all kinds of commercial and residential customers. Our service contract clients benefit from fast air conditioning repairs when they need them most!
Scheduled preventative maintenance programs keep your units performing at their best!
Air conditioning upgrade and replace
Replace your old unit and benefit from a more efficient and effective air conditioning system!
Inconsistent temperature and weak air flow are two common signs that your current system may need to be replaced.
By upgrading to a newer and more advanced heating and cooling system, you'll enjoy more effective cooling and improved energy efficiency.
Brands we work with
At Tri-Tech, we're proud of our ability to consistently provide quality home comfort solutions for homes and businesses all over Brisbane.
And that ability is in large part thanks to our catalogue of leading air conditioning brands!
Not only does this ensure that your home or business is receiving a high-quality system (no cheap, no-name brands here) but it also allows us to provide a wide range of innovative cooling solutions.
Our mobile tech-team works with a range of leading air conditioning brands from around the world, including…
Mitsubishi Electric
As Mitsubishi Electric Diamond Dealers, Tri-Tech is uniquely experienced with Mitsubishi Electric's range of air conditioning systems.We know Mitsubishi Electric's range inside-out, and can provide a superior level of service.
What's more, we're also 10-time winners of Mitsubishi Electric's South East Queensland Dealer of the Year Award!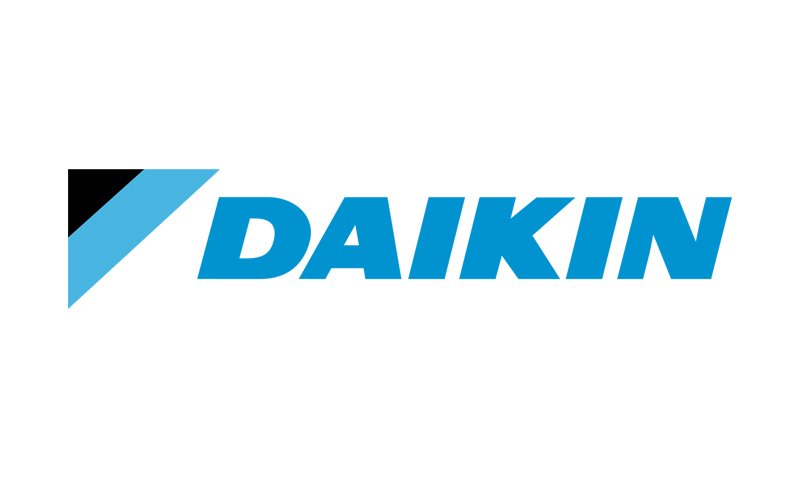 Daikin
Daikin air conditioning is synonymous with power, performance and high-quality air conditioning.
What's the secret to maintaining this performance? Ongoing air conditioning service and repairs, that's what. As official warranty agents, we ensure that your Daikin air conditioning system remains in warranty, and that it keeps you cool for years to come.
MyAir
When it comes to integrating tech and cooling, MyAir is leading the charge, integrating powerful zoning technology, sensors and smartphone control to give you total control over your comfort.
Looking to upgrade your air conditioning? Call our mobile tech-team – we can integrate MyAir into your existing system, giving you the ultimate in climate control.
Actron Air
Founded in 1984, ActronAir is proudly Australian owned and developed. When you choose an ActronAir system, you can be confident that you're getting an effective cooling solution.
That's because ActronAir systems are designed with Australian weather conditions in mind. What's more, you'll also enjoy an Australia-based support network, and speedy service from locally-based ActronAir experts like Tri-Tech!
AirSmart
Small duct air conditioning (SDS) is a recent development in the world of air conditioning that offers greater energy efficiency, more effective cooling, and the ability to install ducted air conditioning in homes that previously couldn't support it.
Thanks to our experience and knowledge of small ducted system requirements, we're able to seamlessly integrate SDS air conditioning into your home or business.
If your home's current air conditioning system struggles to keep you and your family cool and comfortable, book an inspection from Tri-Tech's skilled technicians.
Whether it's designing and installing a system during the building process or simply increasing comfort in the home, our team can help. We'll assess your specific requirements and devise a specialised solution to fulfil your heating and cooling needs.
From schools and hospitals to offices and warehouses, our skilled team can design, install, and maintain all types of commercial cooling systems.
Function, effectiveness, and efficiency – three key terms we aim for during each commercial project. Our team endeavours to ensure that each commercial air conditioning solution we provide ticks each of these three boxes.
We work closely with architects and builders throughout the entire process, from design to build. This ensures we deliver the best and most efficient solution for your eventual occupants – no job is too big or too small for our team!
Apartment blocks, offices, a client's dream home… whatever you're building, engage Tri-Tech early on in the building process! We'll ensure seamless integration and a streamlined air con system for your latest project.
Air conditioning systems
No two properties are identical – as such, neither are their cooling requirements!
One of the first questions you'll have to answer when thinking of air conditioning installation is what type of system you want for your home or business.
Luckily for you, Tri-Tech Air Conditioning & Electrical supplies, installs, services and repairs all types of air conditioners. This is what allows us to help all kinds of properties, builds, and commercial spaces.
Our skilled technicians carefully evaluate your property, and will design a system based on your unique needs.
Split system
Split system cooling offers the perfect balance between cooling power and price. Not to mention, it's also easy to install – no wonder this is the most common choice of households all across Brisbane!
Tri-Tech offers sales & installation, as well as maintenance and repair services for some of Australia's most trusted split systems.
Ducted air conditioning
Tri-Tech doesn't just install ducted air conditioning – we can also enhance your system with extra features like advanced zoning. These extras help you save electricity and dictate exactly how your space is cooled.
Our team also offers small duct systems. This modern technology uses compact, narrow ducts to bring the power and coverage of ducted cooling to properties with small cavities.
Reverse cycle
Keep cool during sweltering hot summers and warm in winter with reverse cycle technology. Reverse cycle air conditioning essentially combines heating and cooling functions in the one unit.
Available in both split and ducted formats, you'll enjoy powerful, all-year comfort, no matter the season – without having to pay for two separate installations.
Mobile tech team
A team of highly skilled technicians ready to visit:
Experienced technicians
Fully equipped trucks
On-site repairs
Quick response times
On time and friendly
Why choose Tri-Tech?
Our friendly mobile tech team operates throughout greater Brisbane, offering quick response time and on-site repairs from our fully equipped trucks.
Enjoy energy efficient climate control year in and year out with the right heating and cooling solution from Tri-Tech!
Hot? Call our skilled technicians now.
Brisbane's most awarded air conditioning specialists

Mitsubishi Electric
South East Queensland
Dealer of the Year
10x winner including 2019!

Mitsubishi Electric
Diamond Dealer Sales
Excellence award 12 years
straight: 2006 – 2018

Daikin Dealer
Sales excellence award
2015-2016, 2016-2017, 2017-2018

Advantage Air
Premier Dealer Award
2015, 2016, 2017, 2018
Tri-Tech Air Conditioning Brisbane
Whether you want to replace your outdated system with modern splits, or need ducted air conditioning for a new build,
Tri-Tech are the team to call for air conditioning installation, service, and repairs anywhere in Brisbane.
Every day, our skilled mobile tech team are moving all across Brisbane and its surrounds, from Caloundra to Southport.
Too hot? Don't sweat it – Tri-Tech it!