Ducted reverse cycle air conditioning
Ducted air conditioning offers the best power and coverage of any air conditioning system. Add reverse-cycle technology to the mix, and you'll also enjoy year-round comfort, no matter the season!
The power and coverage of a ducted air conditioning system
Flexibility that allows you to keep your home cool in summer, and warm in winter
Seamless, clean appearance
And all using a single system!
Ducted reverse cycle air conditioning is the ultimate in home comfort, if you ask us. It offers a level of power, versatility and efficiency that no other heating or cooling solution can offer.
And we here at Tri-Tech can bring that power and flexibility into your home or business.
Why choose ducted reverse cycle heating and cooling?

Year-round comfort
Really, this is the biggest draw of ducted reverse cycle heating and cooling!
Reverse cycle offers the flexibility and power that no other system comes close to. Has your corner of Brisbane been hit by a sudden and unexpected turn in the weather? All you need to do to stay comfortable is change the settings on your thermostat.
It isn't just heating and cooling, however – ducted reverse cycle systems can also double as dehumidifiers and air filters.

Energy-efficiency
Traditional heating systems need to "create" heat – an extremely energy-intensive process.
By contrast, reverse cycle systems use heat transfer principles. When set to heating mode, your system extracts heat energy from ambient air and transfers it inside (and vice versa when set to cooling mode).
This uses up considerably less energy, making it the more efficient way of keeping your home or business comfortable.

Great value for money
Heating and cooling installation can get expensive and eat up a lot of time, especially if you're installing two separate systems – one for heating and the other to cool.
Instead of having to install two separate systems, you'll be able to enjoy both powerful heating and cooling using a single reverse cycle ducted system.
Essentially, it's a two-in-one system. Instead of needing to pay for two different systems, you'll only need to install one!
Ducted reverse cycle air conditioning installation Brisbane
System design forms the core of our process here at Tri-Tech. We don't just randomly pick a system when performing ducted reverse cycle air
conditioning installation – we look at a huge range of variables and factors, including:
Room volume
Insulation quality
Windows
Appliances
Each of these can influence what type of system is the best choice for your home or business. That's why it's so important that we get it right!
It's especially important when it comes to ducted reverse cycle air conditioning installation. Ducted systems are some of the most complex on the market, and often run into complications – complications that can be avoided with our in-depth system design process.
Sure, it adds a bit of time to your installation. The payoff is well worth it, however – you'll be left with a ducted reverse cycle system that's powerful, energy-efficient and within your budget!
Don't sweat it – Tri-Tech it
Tri the best today for ducted reverse cycle air conditioning in Brisbane!
Whether it's a ducted reverse cycle air conditioning installation or a simple repair job for your existing wall-mounted air conditioner, there's only one team in Brisbane to call.
Our team can successfully tackle any issues you may have with your air conditioning and heating system. And it's all thanks to…
Experience

With 31 years in the business (and counting), we've seen just about all there is when it comes to your heating and air conditioning systems.
Trustworthy brands

No dodgy, no-name air conditioning brands here – our team only works with the best, most reputable manufacturers around!
Flexible payment options

We can set you up with a range of payment options including interest-free air conditioning financing schemes.
The right solutions for you

There's no such thing as a one-size-fits-all solution with us – every job we attend is treated with the individual care and attention it deserves.
Ducted reverse cycle aircon brands
Tri-Tech is proud to supply and install ducted reverse cycle systems from some of the world's most reputable and advanced air conditioning brands, including Daikin and Mitsubishi Electric.
Daikin ducted reverse cycle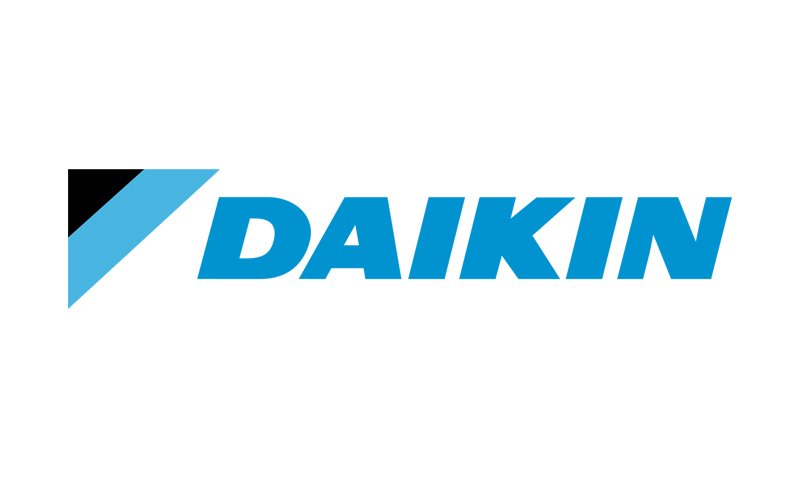 You can't go wrong if you choose a Daikin heating or air conditioning system. This brand is one of the most efficient, effective ones on the market.
Of course, if we're talking about ducted reverse cycle air conditioning, the brand you choose isn't the only important decision – just as important is choosing the right team to carry out your air conditioning installation.
As official warranty agents for Daikin, we're uniquely experienced when it comes to installing, servicing and replacing Daikin ducted reverse cycle systems.
Mitsubishi Electric ducted reverse cycle
As Mitsubishi Electric Diamond Dealers, Tri-Tech are the go-to team for Mitsubishi Electric air conditioning systems in Brisbane, be they ducted reverse cycle or otherwise!
Why's that?
Unparalleled brand-specific knowledge and training
Access to authentic and genuine spare parts
We've passed rigorous testing and standards
Of course, you don't need to take our word for it – over our time in the business, we've been named Mitsubishi Electric Dealer of the Year for south-east Queensland 10 times!
Discover more about the power and benefits of ducted heating and cooling
If you're interested to learn more about designing and installing a ducted air conditioning system in your home, office, or any other commercial property, give the expert Tri-Tech team a call! Call us today on (07) 3394 0222.
Alternatively, you can request a FREE quote.