Daikin ducted air conditioning
The Daikin name is synonymous with powerful and high-quality air conditioning systems for all types of buildings and homes.
And with Tri-Tech, you can experience both of these qualities in your home or business.
With almost a century of air conditioning under their belts, the Daikin name is known for not only powerful cooling systems, but also quality engineering that drives these systems.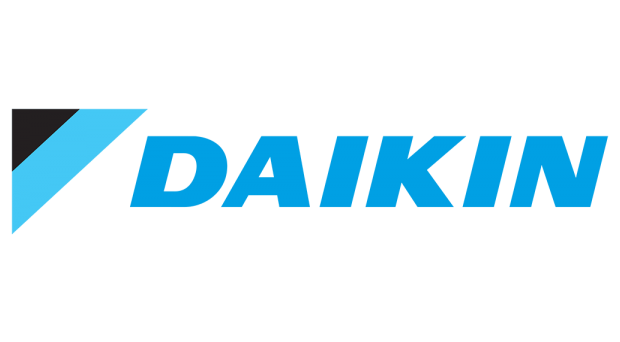 So it's no wonder why Daikin ducted heating and cooling is so popular among Brisbane homeowners and businesses!
When you choose a Daikin system for your ducted air conditioning installation, you can be confident that you'll receive:
Energy-efficiency air conditioning
High-performance cooling
Wide variety of systems that's perfect for your property
Whether you're planning a domestic or commercial air conditioning installation, if you're in the market for ducted heating and cooling, you can put your trust in the powerful combination of Daikin and Tri-Tech!
Daikin ducted installation Brisbane
Suffered through another stifling Brisbane summer?
Thinking about ducted air conditioning in your home?
Now is the time to prepare for next summer with Daikin ducted air conditioning installation from Brisbane's Tri-Tech!
Why choose Tri-Tech for Daikin ducted air conditioning installation?
A world-renowned brand teamed with Brisbane's most awarded air conditioning company – it's a winning combination that's hard to compete with!
Our intricate knowledge of the brand plus our ability to tailor our designs means that no matter your budget or property type, you can enjoy clean, efficient, and comfortable air conditioning solutions.
Our skilled technicians believe in the power, versatility, and durability of Dakin ducted air conditioning systems.
Choose Daikin and Tri-Tech to enjoy:
Flexible heating and cooling systems
High performance and efficient running costs
Quality workmanship and ongoing support
We're familiar with the entire Daikin catalogue and stay ahead of the curve with intricate product knowledge of new systems, technologies, and features.
The importance of system design for your Daikin ducted system
As important as the installation process is, there's one critical step that underpins your project, and that is system design.
This crucial part allows us to create a customised solution that meets your needs, budget, and importantly, is suitable for your type of property.
During the early stages of system design, we perform an on-site inspection and look at:
Your building's materials
The size of the rooms you want cooled
Room orientation and window size
We also learn about your lifestyle and family, and ensure we have a clear understanding of your budget.
Daikin ducted air conditioning solutions
Sometimes, a split system just won't cut it. For all those situations where you need powerful, versatile heating and cooling, ducted air conditioning is the only way to go.
Compared to other options, ducted systems offer:
Greater flexibility
More consistent temperatures
Powerful heating and cooling
So you know a ducted system better suits your building and its needs… but why should you choose Daikin?
Ducted heating and cooling for all sorts of properties
Daikin produces a huge variety of heating and air conditioning systems. These range from domestic ducted systems designed for homes, to large-scale systems designed for commercial properties with multiple rooms and a lot of internal space.
Combined with Tri-Tech's in-depth system design, and you can be confident your property will receive the ideal heating and cooling solution.
Discrete, quiet cooling
If you ask us, heating and air conditioning are two things that shouldn't be seen or heard – only felt!
Despite how much area ducted heating and cooling systems need to cover, with a modern Daikin system, you'll be able to enjoy powerful cooling without any distracting, obvious grilles or loud humming.
Air conditioning specialists
Unlike many other companies, Daikin designs and produces air conditioning and heating systems – and JUST that.
This laser-like focus is backed up by one of the biggest R&D budgets in the air conditioning industry – all of which ensures that your home or business is receiving a powerful, cutting-edge solution.
Daikin ducted air conditioning for large-scale properties
Big facilities such as universities, hotels and office blocks have unique cooling requirements.
In particular, builders and architects will need to contend with:
Conflicting cooling and heating needs
Zoning for dozens or even hundreds of rooms
Power requirements for cooling on that scale
Sheer size
Daikin produces a wide range of large-scale, industrial-grade air conditioning systems.
These systems provide expansive coverage and powerful cooling, while extensive zoning allows each room to set its own temperature.
Combined with Tri-Tech's expert knowledge of Daikin air conditioning systems and in-depth approach towards system design and it's no wonder Daikin ducted heating and cooling is so popular among large commercial properties all over Australia!
Tri-Tech is a Daikin specialist dealer
What does that mean for you? It's simple: we know our stuff!
In order to be inducted into the Daikin Specialist Dealer network, air conditioning installers need to demonstrate several things:
In-depth knowledge of Daikin air conditioning systems
Familiarity with the entire Daikin product range
A high level of theoretical knowledge and training
Proficiency in system design
Choosing a quality air conditioning brand like Daikin is just the first step – finding a qualified, reputable team to carry out the installation for you is the second.
Operating since 1989, we're one of Brisbane's leading air conditioning teams. And as part of Daikin's Specialist Dealer network, we're the best team to call if you're interested in Daikin air conditioning!