Daikin Air Conditioning Installation
When it comes to air conditioning in Brisbane, you can't beat the power and versatility of Daikin air conditioning installation.
And when it comes to Daikin, you can't go past Tri-Tech!
The Tri-Tech team can install the entire Daikin product range:
Split systems
Ducted systems
Industrial-size cooling systems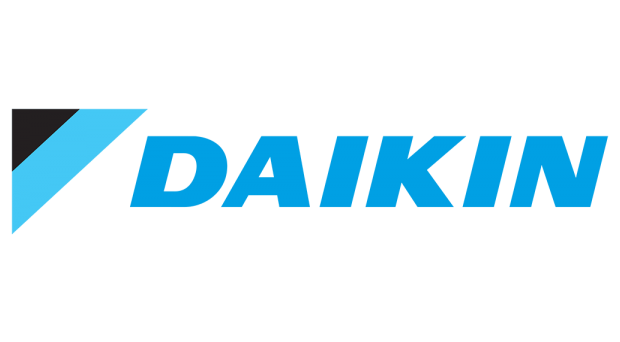 What's more, owing to our experience with air conditioning installation, you can trust us to ensure that the job is carried out smoothly.
We also work with builders and architects so ensure seamless installation even during a new build.
If you need a Daikin air conditioning system installed, we're the team to call.
Why choose Tri-Tech for Daikin air conditioning in Brisbane?
There are dozens of air conditioning installers sprinkled throughout Brisbane, many of whom offer Daikin air conditioning installation. So why should you call Tri-Tech specifically?
It's simple: we're that good at what we do!
The Tri-Tech team are Brisbane's specialists in all things Daikin. Whether your property calls for a simple split-system, ducted cooling or large industrial-sized units, you can trust us to carry out your installation to the highest standard, free of any unexpected complications.
Here's what the Tri-Tech team bring to the table…
Custom solutions
Each building is unique. During the system design stage, our team examines what makes your property unique.
During system design, we start with a deep dive into your lifestyle, requirements, and type of home. This allows us to select and install a Daikin air conditioning unit that perfectly fits your needs and budget.
Expert knowledge
As part of the Daikin Specialist Dealer network, Tri-Tech are intimately familiar with the ins-and-outs of Daikin air conditioning systems.
What's more, we have to prove it – when you call Tri-Tech, you can be confident that your new Daikin air conditioning system is being installed properly and without dramas.
30 years experience
We've been in the air conditioning business since 1989. We've seen just about every request there is – and we've probably worked on it too.
All of this means that we can be trusted to look after your Daikin air conditioning installation, no matter how big or complex it may be!
System design is critical to successful Daikin installation
System design is all about ensuring that your home or business receives the perfect air conditioning solution.
This is a crucial part of the air conditioning installation process. What's more, it's also a lot harder than it seems!
That's because there are dozens of seemingly insignificant details that can influence how much cooling you need:
Materials
Insulation quality
Window size and location
Room volume
Heat-generating appliances like TVs
Combine that with how your property is designed and your air conditioning budget, and it's clear to see why this step is so hard to get this right!
Unlike other air conditioning teams, Tri-Tech has both the experience and know-how needed to provide you with the perfect Daikin installation for your home or business. Give us a call to see how we can help you!
Experience the Daikin difference
Founded in 1924, Daikin has been at the forefront of the air conditioning industry, with several world-firsts under their belt.
It's this history of innovation and engineering that make Daikin air conditioning systems one of Brisbane's favourite air conditioning brands.
Why choose Daikin? These air conditioning systems offer:
High levels of energy-efficiency
High-performance
A huge product range
It's these qualities that make the Daikin brand such a great choice for your air conditioning needs, no matter how large or small your property is.